Reikiでhealthy、happy。Hypnotherapyで自分の映像を見てrelax.NZに住んでるから英語でBlog。頑張っています。 Link先 WWW.kikuartfashions.co.nz
[ **Daily** ]
My god may send something.
2015年03月29日(日曜日)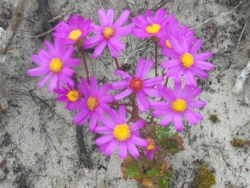 I am not an interested in religion.
However, I have a God in my mind.
My god is the universe.
Who made the universe?!!!
I am always surprised and be moved from this universe.
When season is changed, I feel the universe.
When I had questions, I felt the universe.
When I got stress, I felt the universe.
The universe is my God.
I have own religion in my mind.
My mind is in the fourth chakra of my body.
Recently, I need a lot of new consideration.
I can not find good answers.
My God might look down around me.
I am looking forward to seeing answers.
"I can see you".
So, "Thank you for my happiness".
スポンサーサイト
[ **Daily** ]
My fortune in 2015 year.
2015年03月22日(日曜日)
I heard,
our life is composed by vibration, Radiation and Emanations.
Also our life are influenced by universe and all phase.
But our life is not controlled by them.
However, a master of life is you. Last responsible of life is you.
Our fortune is made by our power.
Somebody said to me,
"Noriko's fortune of 2015 year is not good according fortune calendar".
I have to make strong power by K-Yoga & REIKI.
So, I have to do K-Yoga seriously.
Also, I am reading spiritual book.
My motto is Healthy, Happy & smile life.
[ **Daily** ]
Do you like to have own house?
2015年03月19日(木曜日)
Would you like to have own house?
Or would you like recommend no need own house?
I like a rental house.
Rental house is no need maintenance by own self.
Rental house can be able to move to other place easily.
But weak point is,
some owner suddenly sell the rental house on market from earning money.
I had two times experience.
If I could get own house, I have to know correct law knowledge
This is so an important, I was known.
Life is always learned from new an experience.
[ **Daily** ]
I trust my self.
2015年03月15日(日曜日)
On 15th was Sunday Market.
I joined with YUU.
Today I soled OKONOMI-YAKI. My friend soled SUSHI. We enjoyed
to make them. We got up the early morning, at 5 am for it.
By the way,
Now I have a big event on my life.
It is to move in Waverley.
However, it is not sure.
Now I am waiting the price offers.
My mind is tired, isn't it?
After, I had Kobe earthquake,
I do not need to buy a house, I thought truly.
However, I have to change tracks.
Because, I can not find out a rental house which I live with my pet, YUU.
At last I decided to buy a house.
This is the biggest my event in my life.
Life is gamble, isn't it?
I trust my self with a good magnetic law.
Do you know the magnetic law?
[ **Daily** ]
My effort to buy a house.
2015年03月10日(火曜日)
Sea of wect coast.
Today I went the citizen advice office in Whangarei.
I got advice about "Agreement" documents.
At there, I knew about fixed rate.
My next step is to search a lawyer for buy house.
I hope I could find out nice feeling lawyer.
Even Graduated any high university, if there is talking without heart,
I feel lowest level lawyer.
There business is lowest, isn't it?
We never forget humanity.
I am selfish thinking, I wonder?
On next Mon, 9th/Mar. is Yoga class.
2015年03月08日(日曜日)
There is Kundalini Yoga class every Monday in March.
March is already Autumn season.
Let's keep health for cold winter season.
I am looking forward to seeing you.
A good health is most important more than money.
If no good health,
even we have a lot of money,
we can not spend high quality life.
My life is quite quality life now.
I think Kundalini Yoga support me.
[ **Daily** ]
I wonder?
2015年03月06日(金曜日)
When can I move to this house, I wonder.
If I have no dog, I do not come this house, I wonder?
My life might be a landing on this place, I wonder?
I need the times & days for used to live this house & place.
I may forget the time & date, and 2015 year, too.
"The light pass through like arrow.", I wonder?
[ **Daily** ]
Trip for houses
2015年03月04日(水曜日)
I came back to my place on 2nd/Mar.
My rental house is on market now.
So, I need a house to live with my dog.
Recently, I can not find out dog friendly rental house.
So, I had travel here and there for a house.
At last I could find out a house in new place, Waverley.
It was for long camping life. I felt so interested in an experience.
Also, I had a few nice wild memories, ex. a quail couple bird crossed the country road with about 10 baby birds, and we came across a sea lion and a sea lion chased us with loudly roar. My heart came out from my body with fright.
We found out a house at last in Waverly, South Taranaki.
Still I ask offers.
If owner is OK, I will move with my special friend, not boy friend.
I am excited & a little bit nervous for coming new life.
I will writ on my blog with more photos later.