Reikiでhealthy、happy。Hypnotherapyで自分の映像を見てrelax.NZに住んでるから英語でBlog。頑張っています。 Link先 WWW.kikuartfashions.co.nz
[ **Daily** ]
These photos are chickens.
2015年05月24日(日曜日)
I will open Gentle Yoga work shop.
2015年05月12日(火曜日)
I will open K-Yoga work shop at Recreation Center.
I will open GENTLE YOGA WORK SHOP in June.
The recreation Center recommended "Noriko open Yoga lesson".
So, I am going to have teaching Yoga according my life situation.
Get refresh energy with noon time Yoga.
June Work shop Calender:
1st, 8th, 15th & 22nd.
At Recreation Center
At 12pm to 1pm
Fee is $10, but discounted by condition.
Please ask me.
Please get refresh energy with Yoga.
[ **Daily** ]
Opportunity shop.
2015年05月04日(月曜日)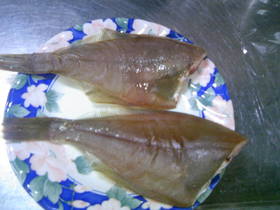 When I went Whangarei city,
I always dropped in four opp-shops.
Wha~!
I can find out unlooked-for goods.
One of them, I bought a making dry food cage.
Important condition is fine days until they become dry.
When whether will be settled down, I will try to make dry fish.
I want to eat one night dry flatfish.
I smell & tasty from above image.
Yami~~!
[ **Daily** ]
My consciousness.
2015年05月04日(月曜日)
I wrote about three oracle cards last night for today.
Today, I opened e-mail,
Two good news popped up.
One is a house in Waverley.
Two is quote from truck company.
It looks good price.
Wha~~!
I can move.
I could open two of heavy gates.
Thank you for my consciousness.
My consciousness linked with three "Oracle cards".
To be a supple mind.
Individual person can connect in individual idea from Oracle cards.
You are, too!!