Reikiでhealthy、happy。Hypnotherapyで自分の映像を見てrelax.NZに住んでるから英語でBlog。頑張っています。 Link先 WWW.kikuartfashions.co.nz
[ **Daily** ]
My camera.
2016年03月21日(月曜日)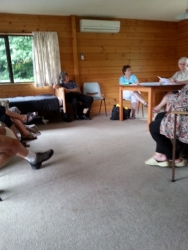 I belonged the "SeniorNet"club.
My camera was broken suddenly.
This photo was taken by Galaxy S3.
I imported from Galaxy to this blog page.
It was so difficult to move through new technique for me.
Because all photos were imported with different angle.
I was searching & searching why it was happened , it was almost for two days.
So, I could not do other my schedule for two days.
Still I need understand more, though.
I said "thank you for patient" to my mind.
Good learning!!
スポンサーサイト
Insomniac
2016年03月13日(日曜日)
A bush tree in Owhang natinal park in Taumarunui.
June is my birthday.
Amazingly, large number!
Any person, body is getting rusty, like iron.
But, my body is quite good condition.
Anyway, "thank you for my body".
I noticed, this reason is from correct breath & sound.
My breathing & sound make to keep very healthy life, I feel.
If how to use breathing is not correctly, my tiredness might make illness.
Up & down, and good fortune & misfortune, it is life.
When we become negative feeling, sickness penetrate to our body quickly.
For instance, insomniac, depression, headache, cancer, unbalance blood pressure.
Sickness are many kinds, and it is no end, lots & lots.
If you would like to be peaceful life without medical adviser,
get correctly breathing & sound.
So, simple. NO harm, and economic.
2016 year, I will get down to teach correct breathing & sound.
Why I am here?
I understand now.
-- Smile --
[ **Daily** ]
Relax
2016年03月13日(日曜日)
Pumpkin's seeds are growing. Now I found three punpkin's balls.
When I moved this house, this tree was dead. But like this, new leaves give to make smile face to me. It is pretty, isn't it?
I found stones around river. I asked "may I get them?" I heard "yes". I put beside plants. Very success.
Today is so quiet.
I wonder nobody is not living here?
Sun-sama is flowing warm & soft air into my backyard.
Two white butterflies are sporting beside the green grass.
Real peaceful!!.
Exhale
2016年03月10日(木曜日)
Do you know our breath which is important Exhale or Inhale?
........... Let's think well.
Almost people say, it is inhalation.
But it is NO.
Our breath have key for making healthy life.
Answer is, exhale is important.
I wonder who made our body?
And we have an incredible body structure.
Our body look like great delicacy machine.
I feel our body structure is infinite.
But if we have not good exhalation, our body carry negative life.
Happy life or unhappy life, the key is breathing.
I am quite healthy person now.
My healthy is keyed to produced through properly exhale breathing.
And my breathing is connected healthy body, mind & spirit.
I would like to popularize healthy body through good exhale breathing.
Make healthy, happy & smile face.