Reikiでhealthy、happy。Hypnotherapyで自分の映像を見てrelax.NZに住んでるから英語でBlog。頑張っています。 Link先 WWW.kikuartfashions.co.nz
[ **Daily** ]
Opportunity shop.
2015年05月04日(月曜日)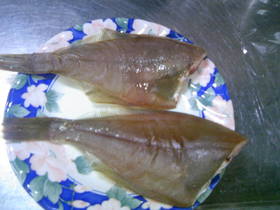 When I went Whangarei city,
I always dropped in four opp-shops.
Wha~!
I can find out unlooked-for goods.
One of them, I bought a making dry food cage.
Important condition is fine days until they become dry.
When whether will be settled down, I will try to make dry fish.
I want to eat one night dry flatfish.
I smell & tasty from above image.
Yami~~!
関連記事
トラックバックURL